1. Describe what RUNNING is to you, in 5 words or less:
Daily centering of my soul.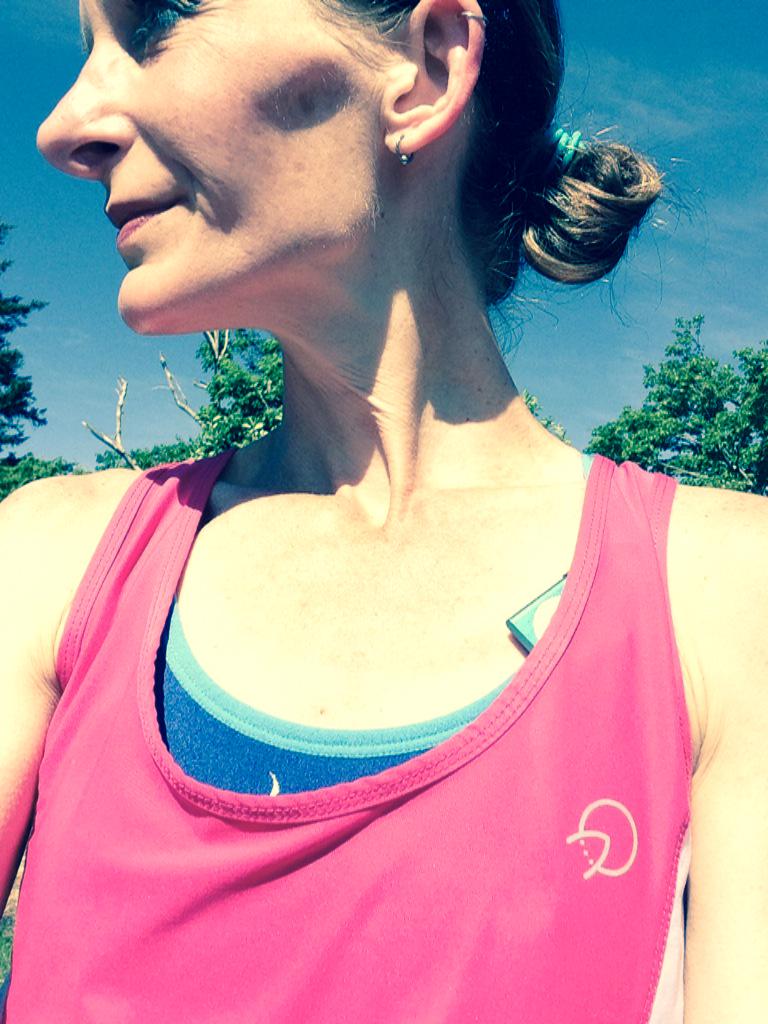 2. How did you get started running? What inspired you to run?
Growing up I ran to be alone with my thoughts - then I joined track in high school, and loved it! From there my first 13.1 in 2000 when I was in college, I did well, so I signed up for a marathon a month later.  Ever since, I ran 103 more!  It's my favorite distance.
3. Your favorite running moment?
I have so many favorite moments: perhaps recently winning my first ultra, that was really wonderful... I love the friends I have met over the years, runner friends I know now from all over the world -- that's my favorite and most important part of my racing career. 
(Alicia in OnlyAtoms Oxygen Running Tank, right)
4. What do you think you'd be like today if you did NOT run?
If I did not run, I would be back into competitive 3 day eventing with horses, in Scotland (my deep love that's on par with running - I believe one day I will be able to do both together!)
5. Why do you keep on running and running and running...?
I run to challenge myself with my mind...trying to achieve better racing strategies; patience; to see how much faster I can be in the 26.2....I run to push the strength of my thinking.
6. What is your favorite post run/race indulgence?
A long, long shower - last evening it was 20 minutes after Helsinki! 
7. Oddest, most unusual, weirdest running experience...
Strangest experience, hmm, perhaps when I ran the Garmin Marathon in Olathe, Kansas, the weather turned bitter cold, 30 mph winds and 20 degrees and rain - ran with a full garbage bag on for 8 miles! Never will forget that race!